The 510th Engineer Company is currently assigned to the 20th Engineers in Afghanistan as a Clearance Company, responsible for clearing routes and facilities from explosives and other hazards.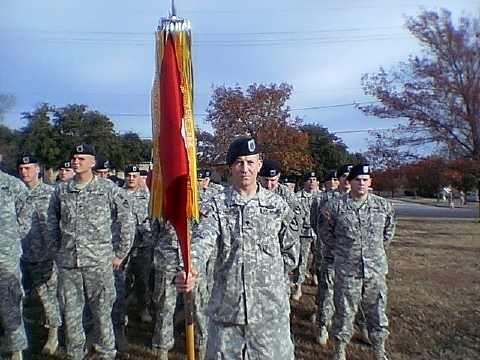 ---
2010 - 510th Engineer Company in Afghanistan

Company Commander and First Sergeant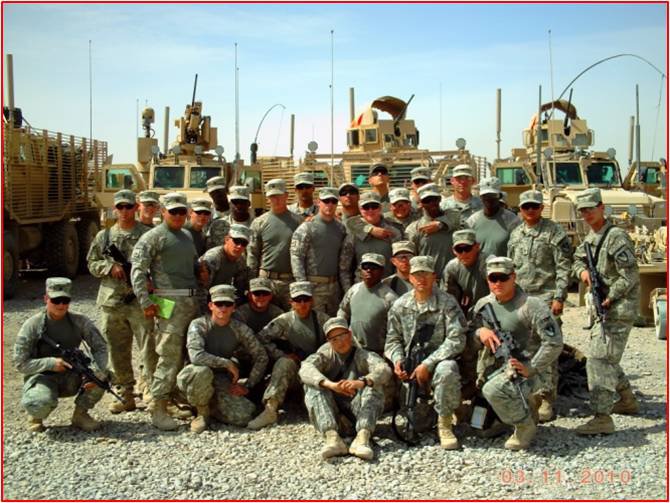 1st Platoon



2nd Platoon



3rd Platoon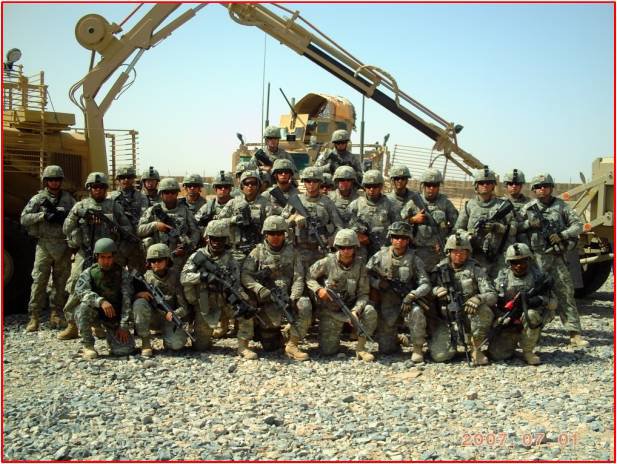 4th Platoon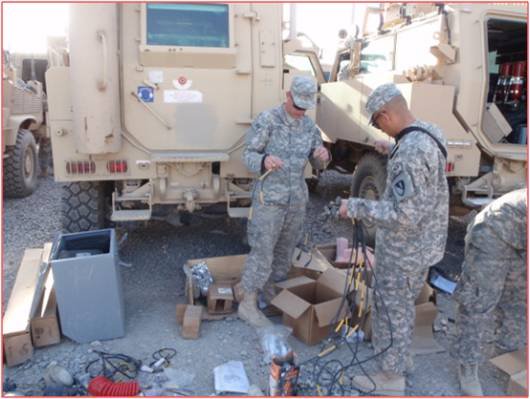 Preparing Demolition Charges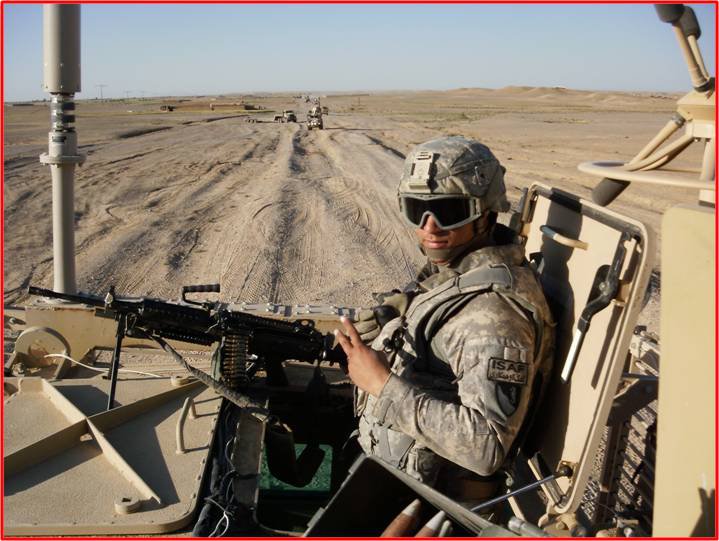 On Patrol - Squad Automatic Weapon (SAW) Gunner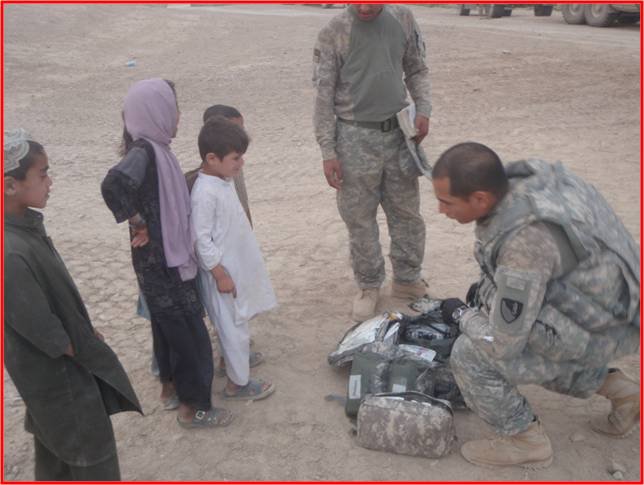 Medical Attention for Afghan Children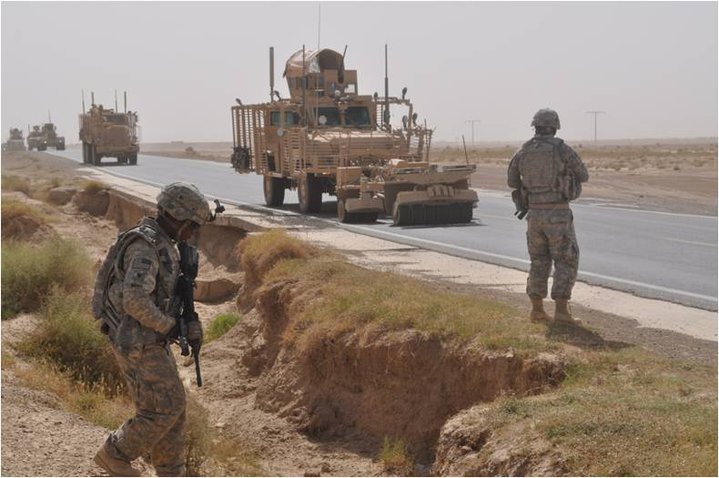 Patrolling for Explosives


---
2006 - 510th Engineer Company in Iraq
The 510th Engineer Company (Sapper) deployed to Iraq in 2006 at the same time as its parent 20th Engineer Battalion. Normally employed in combat engineer duties, the company was re-oriented to engage in combat theater construction that required skills such as carpentry, electricity, masonry, and plumbing. The 510th Engineers returned to Fort Hood in November 2007.




The website for television station KWTX in Waco, Texas, recently carried an article on the 510th Engineer Company. The article was written by 1st Lt Kevin Thomas. Click on the photo to the right to see the article.


Note: Most of the text below comes from issues of the 20th Engineer Battalion's newsletter, The Lumberjack Ledger. The writer is the Company Commander, Captain Kenneth Rockwell.

---
From March, 2007:
Click on the Sapper icon below to see a pdf version of the Lumberjack Ledger for March 2007,
with the article for the 510th Engineer Company inside.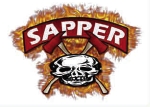 ---
From February, 2007:
Hello to all and Happy New Year! 2007 has started and the first month has already come to a close, and with that, the 510th Sapper Company is officially a quarter of the way through the deployment. January in Iraq has proved to be surprisingly cold and constantly wet.The endless rain turned the dirt into thick mud as far as the eye could see, soiling our boots and making the walk to the chow hall a bit more slippery.
1st Platoon spent the month of January working at a place called Yusufiyah Thermal Power Plant, also known as Patrol Base Dragon, improving the living conditions for the infantry Soldiers that live there. The Patrol Base is inside a power plant that was abandoned half way through construction when the war started in 2003. Since that time, the Soldiers have been living in the open with no heat or air conditioning. 1st Platoon answered the call to fix this issue, building life support areas inside the power plant where the Soldiers can live. For the first time in 4 years, Soldiers at Patrol Base Dragon have a roof over their head, power to run electronics, and the ability to heat or cool their living areas. In addition to these life support areas, 1st Platoon constructed a small dining facility, a gym, and installed stairs up to the fifth floor of the power plant. 1st Platoon has truly earned their pay checks this month.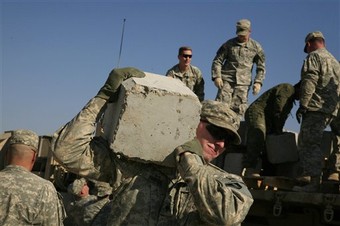 Army Spc. Jason Finkel, 20, from Hampton, Va. and the 510th Engineer Company unload concrete for constructing barracks at Patrol Base Yusufiyah in southeast Baghdad, Iraq Wednesday, Jan. 24, 2007.
2nd Platoon was all over the place in January. SFC Young went to look at a future project at Patrol Base Jurf where they will be installing guard towers, putting in a life support area, and improving an entry control point. The platoon went to Patrol Base Warrior Keep twice this month to repair a broken water main, install a generator, and wire the main living area at the patrol base. They are currently preparing to take the entire platoon to Patrol Base Jurf where they will spend most of the month of February.
3rd Platoon finally returned to the company at Camp Liberty after spending almost two months at Yusufiyah. The platoon completed construction on the battalion and company buildings the first week of January and were back on Camp Liberty soon thereafter. After a week of recuperating, 3rd Platoon performed an upgrade of the electrical facilities in the motor pool. Currently, the platoon is at a water treatment facility south of Baghdad running electrical power from a new generator to a company operations area. We are enjoying having 3rd Platoon back as part of the team.
4th Platoon has spent the month establishing new police stations around Baghdad for use by the Iraqi Army and for the U.S. Forces. 4th Platoon has been on the tip of the spear of the new plan in Iraq, helping put into motion the plan as outlined by President Bush in his latest State of the Union address.
There have been a lot of personnel moves in the 510th this month. LT Petrie and SSG Radke left the company and have moved up to Battalion to start new jobs. LT Thomas has moved from 3rd Platoon to become the 510th Executive Officer and LT Lao has joined the company to fill the 3rd Platoon Leader slot. SFC Karneke moved over from Battalion and has taken the reigns of platoon sergeant for 4th Platoon. We received three new Soldiers this month: SPC Gadberry, PFC Santiago, and SPC Clayton. We welcome them to the 510th Family.
The spirits of the Soldier's in the 510th Sapper Company continue to be high. We are doing well and are doing great things for the Army and for the Iraqi people. We continue to appreciate your support and your thoughts as we tread through this long year. We are already half way to half way and are looking forward to the next milestone.
---
From January, 2007:
After a tearful goodbye on Halloween's eve, we spent the next two days traveling to Camp Beurhing, Kuwait, where we would spend the next two weeks. Our time in Kuwait was spent getting acclimatized to the Middle East, training up on the new equipment, and learning the latest secrets for success that would help us in Iraq.
At the conclusion of our training in Kuwait, the company boarded a C-17 cargo plane bound for our final destination, Camp Victory, Baghdad, Iraq. After a day or two of orientation to our new home here in Iraq, we began the hectic process of learning our new job from the people whom we were replacing. This included drivers training on new vehicles we had not seen before, some additional electrical training specific to the Middle East, and classes for our leaders on how to manage our upcoming construction projects.
Within days of our arrival in Iraq it was time for our first mission, the large scale upgrade of a US Army patrol base in the town of Yusafiyah. 3rd Platoon was quick to step up to the plate for this challenging mission and have performed very well to date. So far they have completed a battalion headquarters building and are on track to complete a separate company headquarters building. We have been amazed at the efficiency and quality of work being produced at Yusafiyah. We hope to have 3rd Platoon back with us at Camp Victory by Christmas.



Soldiers of the 510th Engineer Company building "SEAHUT" buildings
One of the big focuses for the upcoming year will be the Baghdad Security Belt, which is designed to control access into the city of Baghdad. At several of these sites, 2nd Platoon has been establishing Life Support Areas (LSA), complete with electricity and environmental control units, for the Iraqi Soldiers manning these access points. Their hard work is ensuring the success of the Baghdad Security Belt and helping to create a stable Baghdad.
1st Platoon has been busy with masonry work for a military outpost called Forward Operating Base Justice. Here they are improving the existing sewer infrastructure that has been failing. This has been a vital project that will improve the living conditions for both the US and Iraqi Army Soldier's who occupy FOB Justice.
4th Platoon has been performing a variety of mission here on Camp Victory and elsewhere. They started work on upgrading the electrical systems on motor pools immediately upon arrival in Iraq. Next, 4th Platoon traveled to a forward operating base in southern Baghdad to install a new shower facility for US Army Soldiers who have been living in harsh conditions. Currently, the platoon has begun work on building a new tent city that will be utilized by the Iraqi Army. 4th Platoon has truly answered the call and we are proud of their efforts.
This month has been good for the growth of the company. We saw the promotions of 1LT Haller, SSG Battle, SPC McElaney, PFC Koch, PFC Moore, PFC Reynolds, and PV2 Nelson. The 510th grew by 3 Soldiers with the addition of SPC Benge, PFC Franciosa, and PV2 Jenson.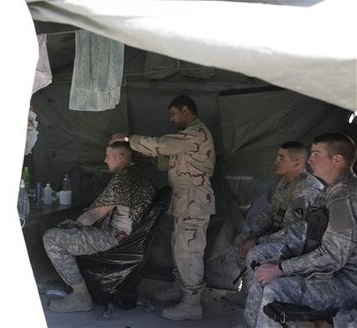 Pvt. Haydon Williams, 27, 510th Engineer Company, from Tom's River, NJ. gets a haircut at a makeshift barbershop at Patrol Base Yusufiyah in southeast Baghdad, Iraq Wednesday, Jan. 24, 2007. (AP Photo/Maya Alleruzzo)
---




Lineage



Constituted 24 March 1942 in the Regular Army as the 422d Engineer Company

Activated 15 April 1942 at Camp Claiborne, Louisiana

Redesignated 16 June 1942 as the 422d Engineer Dump Truck Company

Inactivated 8 April 1946 in France

Redesignated 30 January 1947 as the 510th Engineer Dump Truck Company

Redesignated 11 March 1947 as the 510th Engineer Base Depot Company

Activated 21 April 1947 at Adak, Alaska

Inactivated 21 July 1947 at Adak, Alaska

Redesignated 9 December 1954 as the 510th Engineer Company

Activated 9 February 1955 in France

Inactivated 13 August 1962 in France

Activated 26 March 1963 at Fort Benning, Georgia

Inactivated 30 April 1972 in Vietnam

Activated 16 October 2005 at Fort Hood, Texas



---



Company Honors


Campaign Participation Credit

World War II: Naples-Foggia; Rome-Arno; North Apennines; Rhineland; Central Europe

Vietnam: Defense; Counteroffensive; Counteroffensive, Phase II; Counteroffensive, Phase III; Tet Counteroffensive; Counteroffensive, Phase IV; Counteroffensive, Phase V; Counteroffensive, Phase VI; Tet 69/Counteroffensive; Summer-Fall 1969; Winter-Spring 1970; Sanctuary Counteroffensive; Counteroffensive, Phase VII; Consolidation I; Consolidation II; Cease-Fire

Decorations

Meritorious Unit Commendation (Army) for VIETNAM 1966-1967


---


The 510th Engineer Company was organized as an Engineer Maintenance Company while stationed in Vietnam. It performed maintenance at the levels of direct support, general support, and depot.



Click the picture below to see a website devoted to the 510th Engineer Company in Vietnam.