The 59th Engineer Company (Mobility Augmentation) was activated at Fort Hood on 16 October 2005 as part of the 20th Engineer Battalion. From time to time the 59th Engineers are transferred to a different Engineer battalion. The 59th Engineer Company remained at Fort Hood while the 20th Engineer Battalion deployed to Afghanistan in 2010.

On 6 November 2007 the 59th Engineer Company departed Fort Hood to deploy to Iraq. In Iraq the company was attached to the 326th Engineer Battalion, responsible for all route clearance missions in the northern area of the Multi-National Division (Baghdad). The 59th was located at Forward Operating Base Speicher.

A soldier from the 59th Engineers was killed by an improvised explosive device in Bayji, Iraq, on December 10th, 2007. Specialist Johnathan Lahmann was 21 years old, from Richmond, Indiana.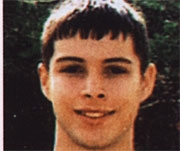 The 59th Engineer Company is a modular unit designed to augment other engineer, infantry, or armor units. Its mission is to
Conduct assault gap crossings, mounted and dismounted breaches
Emplace obstacles in support of Maneuver Brigade Combat Teams and Support Brigades to enable force application, focused logistics,and protection.
In addition to a company headquarters and field maintenance team, it has two Assault Platoons and one Obstacle Platoon. The Assault Platoons contain M104 "Wolverine" heavy assault bridges (based on the M1 tank chassis), armored combat earthmovers, mine clearing line charges, and other breaching equipment. The Obstacle Platoon contains Volcano mine dispensers and "skip loaders."


The M104 "Wolverine" Heavy Assault Bridge
---



Lineage


Constituted 8 December 1942 in the Army of the United States as the 59th Engineer Combat Company

Activated 19 December 1942 in the Panama Canal Zone

Reorganized and redesignated 22 September 1944 as the 59th Engineer Service Company

Inactivated 28 February 1946 in the Philippines

Redesignated 13 November 1946 as the 59th Engineer Construction Company

Activated 25 November 1946 at Camp A.P. Hill, Virginia

Allotted 24 September 1951 to the Regular Army

Reorganized and redesignated 15 October 1953 as the 59th Engineer Company

Inactivated 1 September 1955 at Ladd Air Force Base, Alaska

Activated 1 June 1957 at Fort Ord, California

Inactivated 4 January 1968 at Fort Ord, California

Activated 1 January 1969 in Vietnam

Inactivated 26 December 1971 in Vietnam

Activated 17 April 1990 in Panama with personnel from the 59th Engineer Company (Provisional) (organized 29 June 1989 in Panama)

Inactivated 15 October 1994 in Panama

Activated 16 October 2005 at Fort Hood, Texas


---



Decorations


Campaign Participation Credit

World War II: New Guinea; Bismarck-Archipelago (with arrowhead); Luzon

Vietnam: Counteroffensive, Phase VI; Tet 69/Counteroffensive; Summer-Fall 1969; Winter-Spring 1970; Sanctuary Counteroffensive; Counteroffensive, Phase VII; Consolidation I

Armed Forces Expeditions: Panama

Decorations

Meritorious Unit Commendation (Army) for PACIFIC THEATER

Meritorious Unit Commendation (Army) for VIETNAM 1969-1970

Army Superior Unit Award for 1990

Philippine Presidential Unit Citation for 17 OCTOBER 1944 TO 4 JULY 1945

Republic of Vietnam Civil Action Honor Medal, First Class for VIETNAM 1970-1971

---

The 59th Engineer Company was organized as a Land Clearing Company while stationed in Vietnam. Its equipment included 30 of the giant D7E dozers with Rome plows.



Click the picture below to see a website devoted to the 59th Engineer Company in Vietnam.